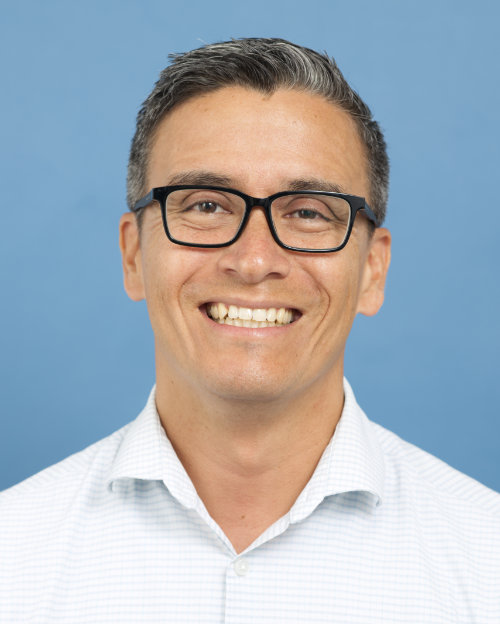 Cesar
Hincapié
, Dr. DC PhD
Project Leader
Head of EBPI-UWZH Musculoskeletal Epidemiology Research
Phone: +41 44 386 57 29
Short Biography
Dr. Cesar Hincapié graduated with high honours in physical and health education from the University of Toronto in 1999 and went on to complete clinical training as a Doctor of Chiropractic (DC, 2003) at the Canadian Memorial Chiropractic College, in Toronto, Canada. While maintaining a clinical practice, he earned a MHSc (2008) and a PhD (2015) in epidemiology at the University of Toronto. During his PhD, he was awarded a Canadian Institutes of Health Research (CIHR) Fellowship in knowledge translation. After several years of research, clinical, and teaching activities, Dr. Hincapié completed postdoctoral training in injury epidemiology and clinical trials at the Li Ka Shing Knowledge Institute of St. Michael's Hospital (University of Toronto affiliated academic hospital). In 2019, he was recruited to UZH as an International Chiropractic Research Fellow and served as head of clinical epidemiology and clinical research within the Department of Chiropractic Medicine at Balgrist University Hospital and UZH. As of August 2022, Cesar joined the EBPI as Head of the Musculoskeletal Epidemiology Research Group—a new joint institutional research interface between the EBPI and the University Spine Centre Zurich (UWZH) at Balgrist University Hospital and UZH.
The Musculoskeletal Epidemiology Research Group is an interdisciplinary research team focused on studying the burden, etiology, prognosis, and treatment of musculoskeletal disorders and their resulting disability. Our work applies a clinical epidemiological perspective to the area of musculoskeletal health and disorders.
Research projects we are leading and developing include high-quality clinical trials assessing musculoskeletal and spine care, practice-based clinical research networks focused on musculoskeletal healthcare quality improvement, implementation and evaluation, and descriptive, analytical, and translational epidemiology—all related to scientific questions relevant to musculoskeletal health and care.
Curriculum Vitae
Publications